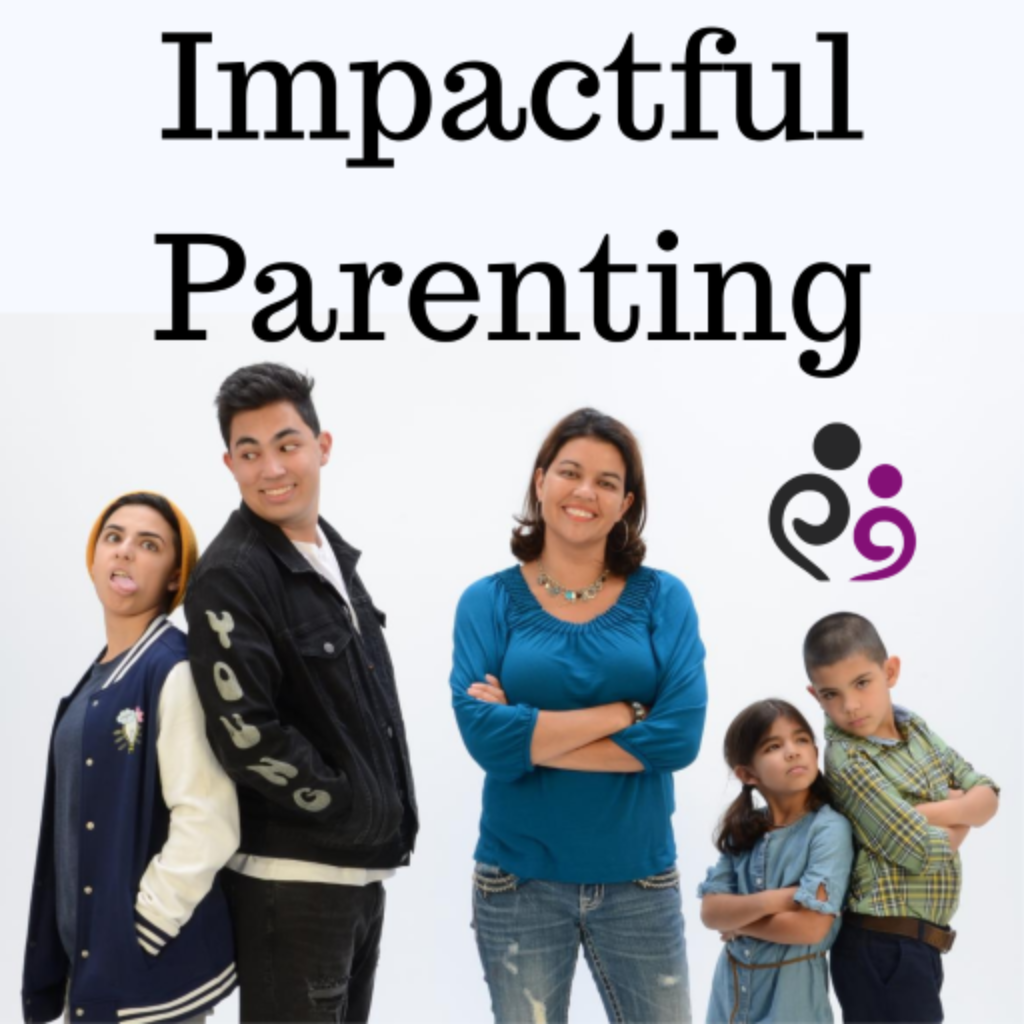 All Things Bullying with Dali Rivera gives tips to parents for what to do if your child is bullied, if your child is the bully, and bully prevention. 
All Things Bullying Links in Episode 👇
Rate, Review, & Subscribe!
"I love Kristina and all the FREE tips that she has to offer!  Thank you for making my parenting journey better!"  <– If that sounds like you, please consider rating and reviewing my show! This helps me support more people — just like you!!!
Rate with five stars, and select "Write a Review." Then be sure to let me know what you loved most about the episode!
Also, if you haven't done so already, subscribe to the podcast. I'm adding a bunch of bonus episodes to the feed and, if you're not subscribed, there's a good chance you'll miss out. Subscribe now!
What to do next:
Bottom Line... I am here for YOU!  Contact me at theimpactfulparent@gmail.com 
---------------------------------
Transcript for All Things Bullying: 
All Things Bullying:
Kristina: Today, we're talking all things BULLYING! Hello. My name is Kristina Campos. I'm the founder of The Impactful Parent. I help parents of school-aged children turn their chaos into connection with their adolescents. I offer free parent education videos every week, I have online courses, and I do some coaching. Still, if that wasn't enough, I bring experts in other fields onto The Impactful Parent stage to teach you even more. Today I have a very special guest, Dali Rivera. Dali teaches kids and parents about bullying awareness. She does whatever she can to prevent kids from being bullied altogether. I'm excited to have her today. Thank you for being here, Dali.
Dali: I'm excited to be here and have this conversation with you.
Kristina: What is the difference between bullying and teasing?
Dali:  That's a great question. Bullying is when unwanted, aggressive behavior is done to you. It can be spoken word or physical action. Also, there's a power imbalance. That means that somebody of authority or feels like they're more popular or maybe have more control over you uses that against you. Bullying is also consistent or has the potential to be ongoing. Bullying is also about the receiver.
Teasing is different. Teasing happens mostly among friends. Teasing is not meant to cause ill feelings or for you to feel distressed.
Kristina: I want to reiterate two things that you said are that big differentiator between teasing and bullying. One is, it's really about the receiving end and how that person is receiving the message, whether it's a tease or bully. The second thing is, who is doing the bullying, a friend or an acquaintance. That can be a gray area, especially for kids that attend small schools.
How do I explain bullying to a young child?
[caption id="attachment_4257" align="alignright" width="300"]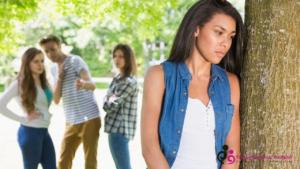 All Things Bullying[/caption]
Dali: Start with books.  Many books give examples of stories. If you have a story of your own of bullying, then share that story because kids will remember it.  Describe to kids what it feels like too.  Say something like, "I felt really unsafe. , I felt like I had to hide from that person."
Kristina: What are the different types of bullying?
Dali: There are four main types of bullying. Physical, social, verbal, and cyber; however, there's more than that. These are just the main types.  It is also emotional, physical, sexual, financial bullying, and the list goes on. 
I'm going to break them down very quickly. Physical bullying is the one most people think of when you say bullying.  It can be pulling hair, damaging clothing, stealing money, damaging personal property, spitting, slapping, hitting, punching, or even blocking you from an entryway.
Social bullying is difficult to point out and see clearly. It can be spreading rumors, excluding someone, or damaging a reputation. Exclusion is the most popular form of this kind of bullying. 
Verbal bullying is usually insults but not always.  Sometimes it's unspoken mannerisms.  For example, passive-aggressiveness, like ignoring someone and pretending they don't exist or are not there. It can also be belittling talk or put-downs.
Cyberbullying is being mean online or over internet apps.  Things like catfishing, cyber-stalking, and doing anything I previously mentioned online- can still be cyberbullying.  There is a lot of a grey area, which is why law enforcement has difficulty enforcing violations.
Kristina: Could your friend bully you?
Dali: Absolutely. That is one of the reasons why so many kids do not report bullying. Kids are like, "Because that's my friend." One of the things that I like to teach is the difference between a friend and an acquaintance. I tell kids, a friend is somebody who doesn't make you feel bad. A friend doesn't insult you. Friends cheer you on. When you fall down, friends help you get back up. Friends don't laugh at you because you've fallen. If someone is making you feel bad, they are not a friend. Also, your friend is a person you feel comfortable with. Acquaintances stay in the classroom. Usually, kids get it when I explain it that way.
Kristina: I know from being a parenting coach that kids will befriend the bully because it's easier to join them than to be against them. It is a way of protecting themselves.  Parents don't understand it.  They think, "Why are you friends with that person?"  So what advice can you give parents who see their children become a part of the bully group because if you can't beat them, then join them?
[caption id="attachment_4256" align="alignleft" width="300"]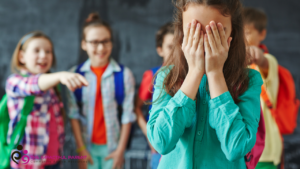 All Things Bullying[/caption]
Dali: These kids are going into survival mode. They are doing what they feel is necessary to stay safe. The number one way to combat bullying is to build up your child's confidence. There are lots of small things that you can do at home to build up your child's confidence. Role modeling is what I recommend first. This is important because if your child sees you taking crap from somebody, they're not going to defend themselves either.  Kids will also not have the confidence in the parent's strength to stand up for the child.  If you can't stand up for yourself, then they don't think you'll stand up for them either
Another thing you can do to build self-confidence in your child is, give them small challenges to succeed.  Build their confidence with small tasks that take them just a little bit out of their comfort zone and give them the confidence to succeed.
Encourage your child to use their voice and speak to safe adults.  Public speaking roles are good too for self-confidence building.  Roleplaying helps kids get ready for things they don't feel secure about.  The roleplaying gets them ready. 
Kristina: I am a big fan of roleplaying with children and even high schoolers.  Have your child rehearse in their mind; what are you going to do? I tell the teens I work with to do this before they leave the house to a party.  Know what you are going to do before you walk out the door.  Roleplay peer pressures in your head and what you will say and do.   Roleplay prepares your child and gives them the confidence they need to do what they want to do when the social pressures are in front of them.
Dali: There are many ways to boost your child's confidence! Consider sports, art classes, singing classes, or anything that demonstrates that your child can do something they thought they could not do.
Kristina: What if your child is the bully? What does a parent do then? What are some of the signs that your child is the one that is the bully?
Dali: I am always happy when parents ask me this because there is a notion that the parents of the bullies don't care. Some people think that the parents of the bully are in denial. Sometimes it's just that they don't know how to deal with what's happening.
Let's first talk about the signs that your child is a bully. If your child is exhibiting bullying behaviors, you might notice how others react weirdly around your child. For example, suppose you volunteer in the classroom, and you notice nobody really wants to hang out with your child or that your child has a nickname. Also, consider what kind of friends your child is hanging out with.  Are these kids constantly at the principal's office? Is your child aggressive?
There is also a misconception that bullies are insecure about themselves, and that's why they are aggressive towards others.  This isn't necessarily true. Some bullies are very confident kids. In fact, some kids are so confident they are arrogant. It is important to teach these kids humility.
Kristina: I have seen this before too. The bully is so smart that they just don't like tolerating others.
Dali: If your child is physically hurting others, it is important to teach your child empathy. It is important to show children that their actions impact others.
[caption id="attachment_4255" align="alignright" width="300"]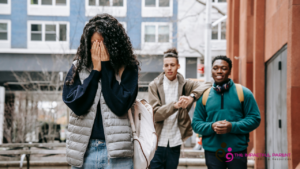 All Things Bullying[/caption]
Lastly, tell your child that you love them regardless of what they have done. They need to know that your love is not conditional. Kids need to know that their parents love them even through their mistakes.  Also, tell your child that their mistakes do not define who they are. Always include your child in the solution of the problem. When you include them in the solution, you show them that you value their opinion. They can then take accountability to fix what was wronged. I also try to avoid the word punishment. Instead, your child needs corrective action.  
Kristina: When your child is the victim, should you confront the parents of the bully?
Dali: It depends on the situation. Some parents can't control themselves. Most parents want to protect their children and will fight themselves if they get too emotional.  This is why schools have individualized meetings. Having said this, I have had very amicable meetings with the parents.  You will have to be the judge and use your best judgment.
Kristina: What if my child is the victim? What are my first steps for helping my child?
Dali: Document what is happening. Things turn into he said, she said argument very quickly.  You want to keep track of what is happening, when, where, and with whom.  Don't leave the incident to the word of mouth and one kid's word against the other. Think of it as a legal case. A judge will not hear hearsay. They want evidence. Keep a journal.  
I also recommend that you suggest an action for correcting what has happened. Give a solution. Don't just present the problem.
Kristina: You are a great resource, Dali.  Where can people find you if they need your help?
Dali: You can find me at dalitalks.com.  I do one-on-one coaching, and I have a lot of recorded courses that parents can enjoy in their own leisure. You can book a free 30-minute call to see if working together is a good fit.
Kristina:  Thank you, Dali.  Parents, you got this.  We are just here to help.
-------------------------
It takes a lot to run a business and family! Here are a few products I recommend:
Gabb Wireless: The BEST first phone for your child! 
The Contract Shop
Mobile Monkey