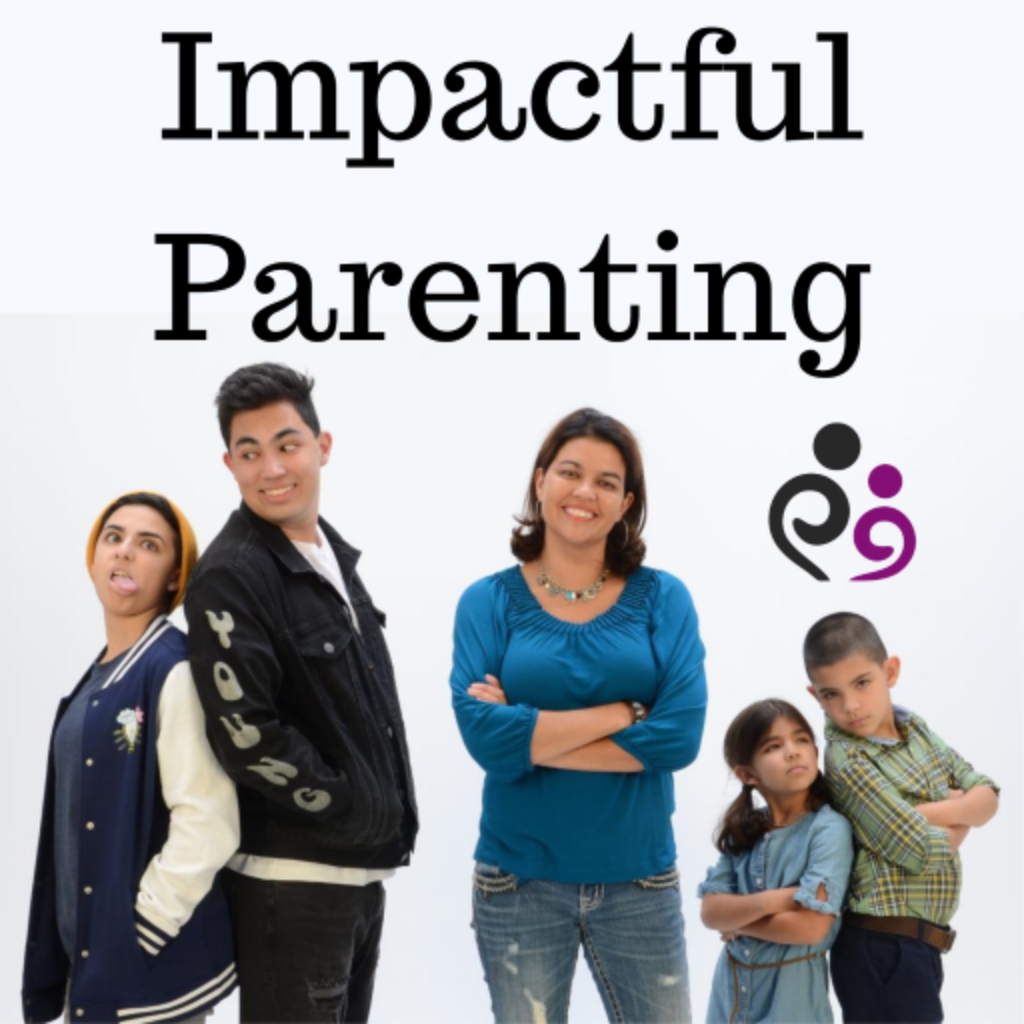 The Impactful Parenting Podcast gives helpful parenting tips, advice for making family life easier, and resources to parents of school-aged children. Why? Because parenting is difficult and you don't need to do it alone. School-aged children bring different challenges to parenting that younger kids don't. The Impactful Parenting Podcast brings help for raising your adolescent child. So if you're asking yourself questions like: • "How do I get my child to stop procrastinating?" • "How can I discipline more effectively?" • "When do I have the sex talk?" • "Help! I think my child is addicted to video games?" • "When should I allow my child on social media?" • "What is the best first phone for my child?" • "What do I do if my child is cutting?" Then YOU HAVE FOUND THE RIGHT PLACE! These types of topics are just the tip of the iceberg! My passion is creating better relationships between parents and their children. The more support you have and the more help you can get will make your parenting journey more manageable. Teen years don't need to be difficult. Teenagers CAN have a special bond with their parents! Listen and learn how the Impactful Parenting Podcast can help YOU too! Let's do this!
Episodes
Thursday Nov 03, 2022
Thursday Nov 03, 2022
How to Resolve Conflict In Your Family with Hesh Abrams. Hesha is an internationally acclaimed master attorney mediator. In this episode, Hesha gives away her SECRET WEAPON TIPS for diffusing conflict in your family! This is a must-see episode for anyone butting heads with their Ex, Child, or Teenager.
LINKS MENTIONED IN THE RECORDING
https://theimpactfulparent.com/app Download the FREE Impactful Parent App! Available on Apple and Android App Stores. FREEBIES from episodes included!
Apple Store: https://theimpactfulparent.com/ios
Android Play Store: https://theimpactfulparent.com/android
https://theimpactfulparent.com for more FREE Resources and paid programs.
www.holdingthecalm.com for Hesha's Book!
Rate, Review, & Subscribe!
"I love Kristina and all the FREE tips that she has to offer!  Thank you for making my parenting journey better!"  <– If that sounds like you, please consider rating and reviewing my show! This helps me support more people — just like you!!!
Rate with five stars, and select "Write a Review." Then be sure to let me know what you loved most about the episode!
Also, if you haven't done so already, subscribe to the podcast. I'm adding a bunch of bonus episodes to the feed and, if you're not subscribed, there's a good chance you'll miss out. Subscribe now!
What to do next:
Get The Impactful Parent App! Everything you need in your parenting journey in one spot! Available on the Android Play Store and the Apple Store. Search Impactful Parent (direct links listed above under Links in Episode).
Follow The Impactful Parenton social media if you don't already! Facebook, Instagram, LinkedIn, & Pinterest
Check out the official website of The Impactful Parent for FREE RESOURCES, parenting classes, mom's groups, and so much more! Click here to check it out!
Discover how you can work with Kristina!  Sign up for a FREE 30-minute discovery call! Click here to find a time that works best for you!
Bottom Line... I am here for YOU!  Contact me at theimpactfulparent@gmail.com